History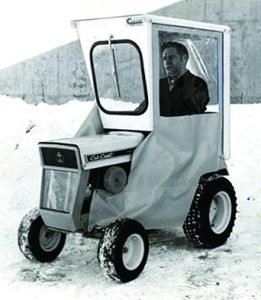 From Modest Beginnings
When Fred Curtis Sr. opened for business in 1968 he probably never could have predicted that his Curtis Tractor Cab company would one day become the most innovative designer and manufacturer of compact vehicle enclosure systems, attachments and related accessories.
In those early days the demand was for small agricultural tractor enclosures to shield the operator from wind, rain and snow.
Today you'll find Curtis products on a growing list of tractors, mowers, recreation and work vehicles worldwide. No longer the simple enclosures that Fred Curtis imagined, but full featured cabs incorporating innovative designs engineered for safety, comfort and versatility. Working with dealers and major vehicle manufacturers, Curtis now serves multiple end markets including the government, golf, home owner, agriculture and commercial, just to name a few.
---
Curtis Timeline
And more to come…